All-Encompassing: The Underlying Harmonic Pattern of Creation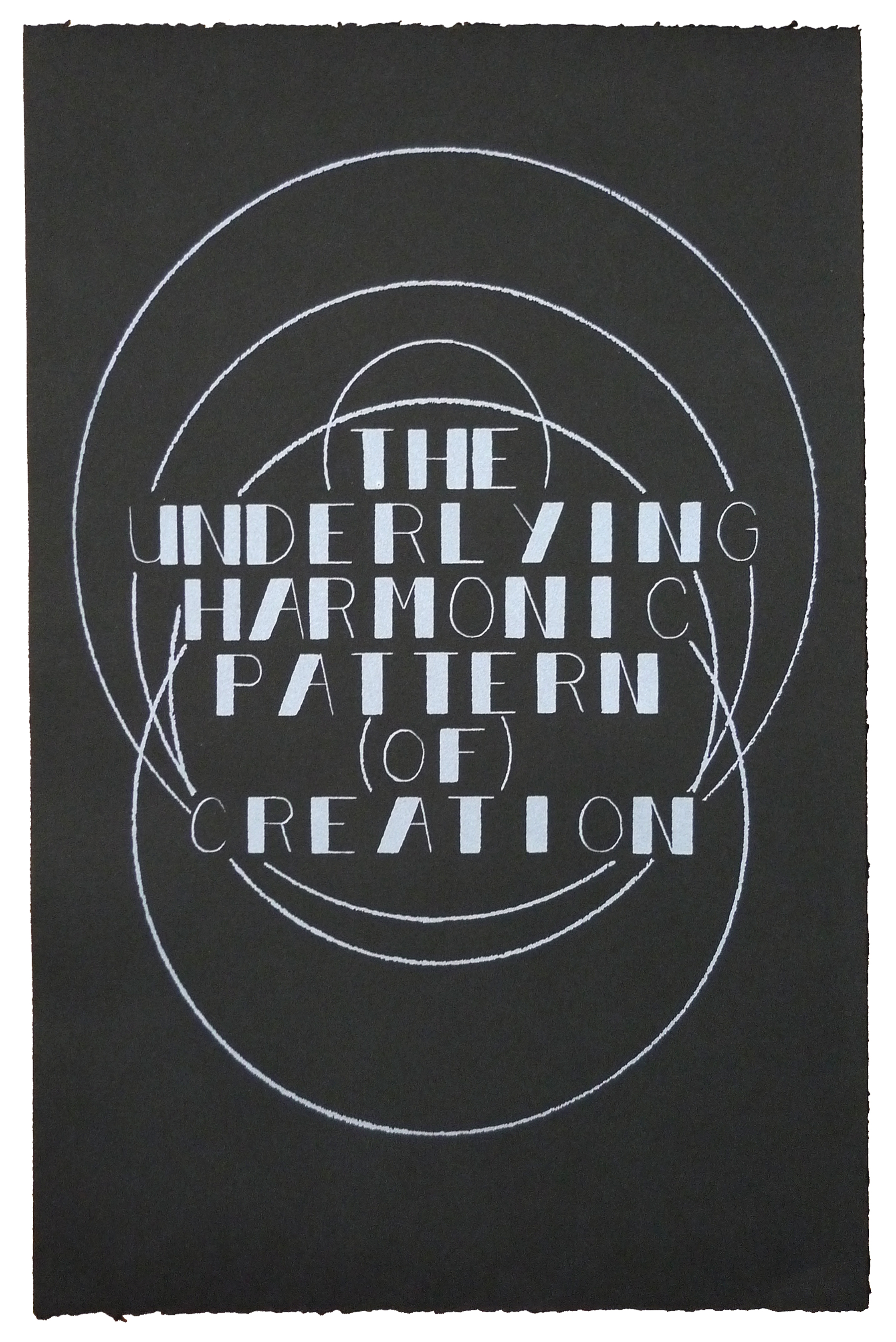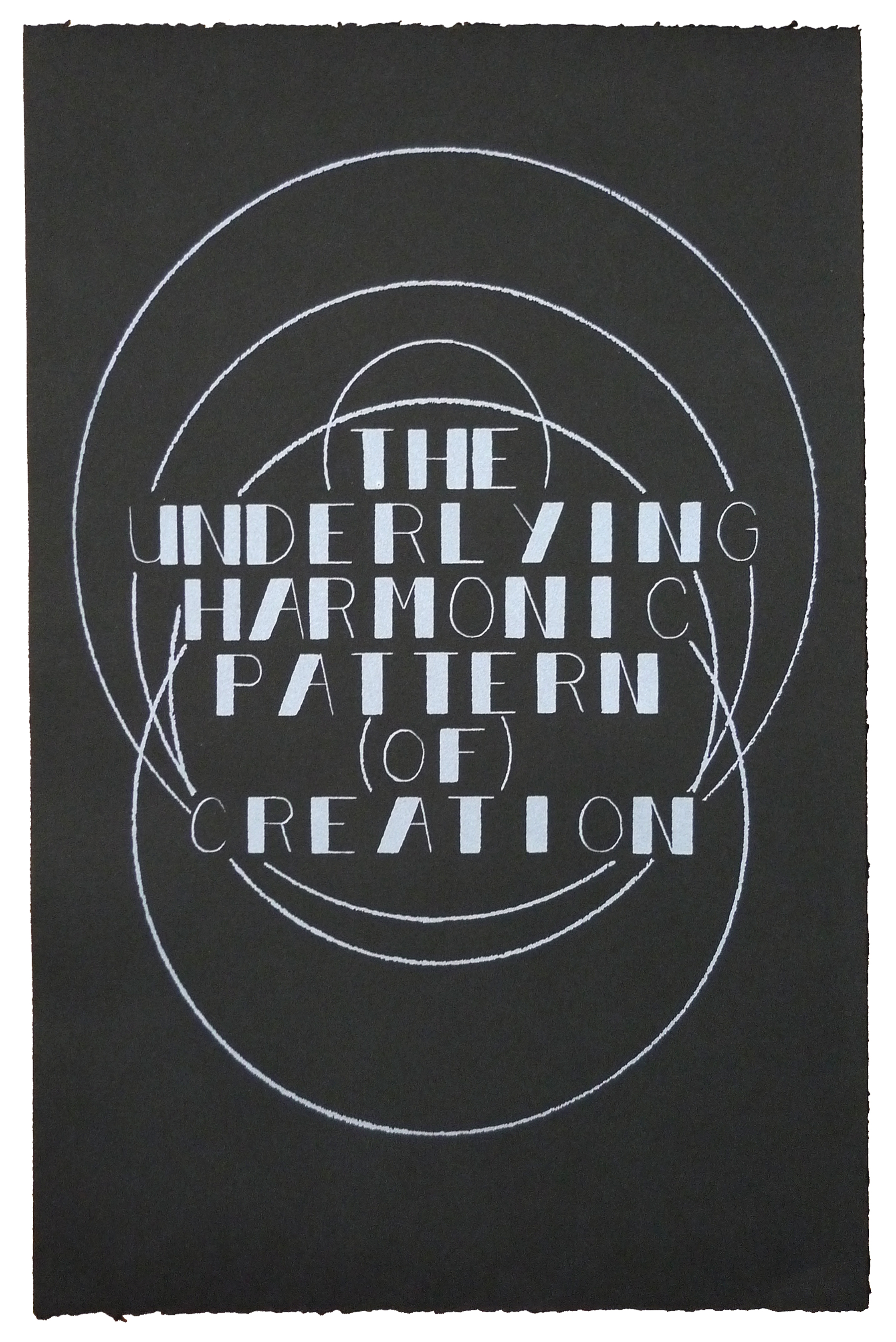 All-Encompassing: The Underlying Harmonic Pattern of Creation
This artist produced screen print is based on an original series of graphite on canvas paintings by Christina Ondrus, titled "All-Encompassing." The text-based series utilizes phrases and diagrams that attempt to describe ineffable aspects of the cosmos. The reflective metallic sheen of silver ink illuminates the text on a matte black ground. From a distance, the text appears as a series of indecipherable vertical marks, perhaps a mystical code. Upon closer inspection, the text is revealed as legible, while the illusive nature of language remains.

Hand-pulled screenprint
metallic silver ink
archival 90-lb black paper
signed and numbered
limited edition of 25
22" x 15"